By now, every blogger in the blogosphere has already shared their holiday home tour, some before Thanksgiving. But I was committed to not decorating until after our Thanksgiving company left. Or maybe I'm just a procrastinator. Either way, it worked out, because I've joined up with 15 other fabulous (and procrastinating) bloggers to give you our Holiday Home Tour 2014. And if you haven't decorated yet, then here is the inspiration you might be needing! Be sure to read to the end too, for a fabulous giveaway!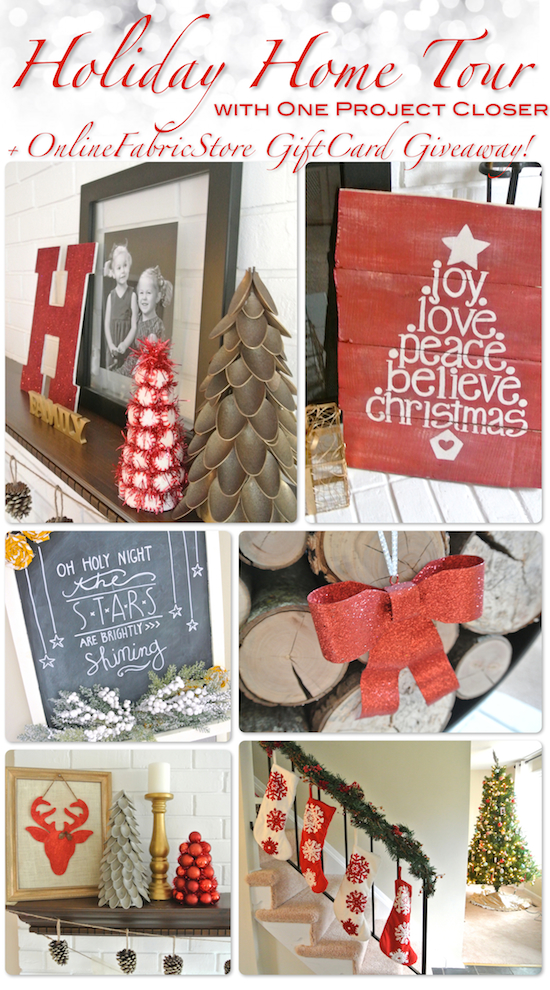 Most of my decorations are from last year, but even Ethan thought most were new, since everything looks so different in our new house. It was fun re-arranging and finding new places for all the decor.
My favorite spot in the house is my fireplace, with the beautiful white brick. It is also home to my Christmas Pallet, Plastic Spoon Christmas Trees, DIY Christmas Bunting, Reindeer Art.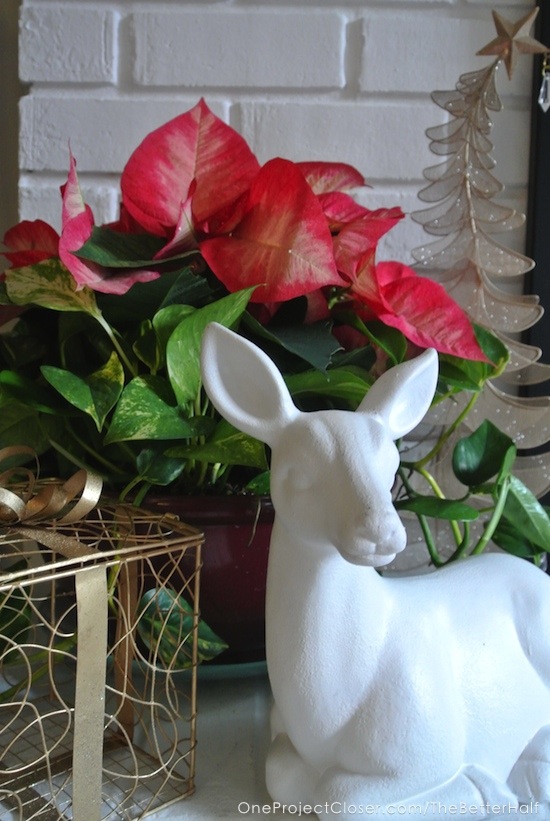 I decided to put the stocking on our railing this year instead of the mantel, and so far, I'm loving it!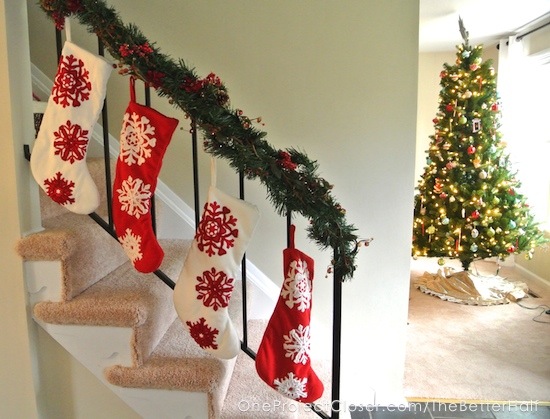 And if you follow us on FB and Instagram (@jocieopc), you know that we got a new LED tree this year and its is awesome!! Plus the girls love that it can change from white to colored lights.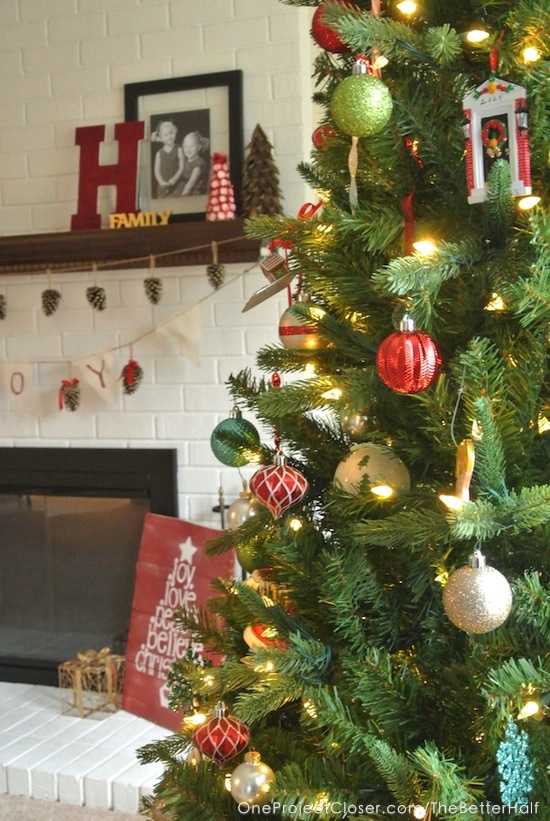 In our entry way, I did some fun Christmas art on my Ikea Hack Chalkboard, and put our Felt Advent Calendar underneath.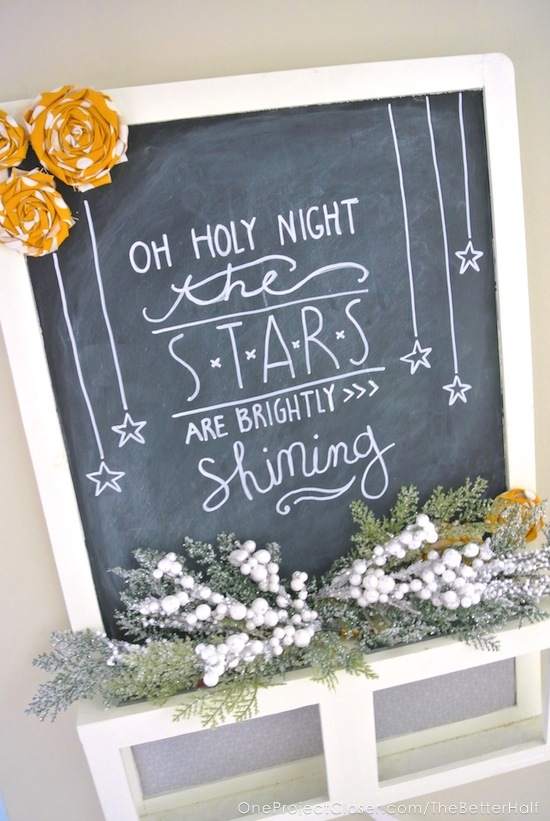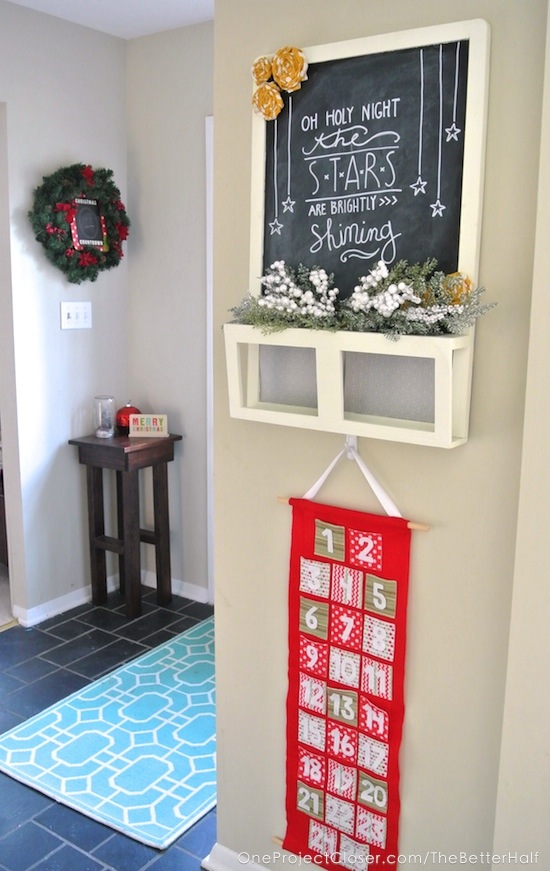 In the hallway from the entry way, back to the kitchen, I placed our Felt Christmas tree. The girls LOVE this since they aren't allowed to play with the real ornaments! haha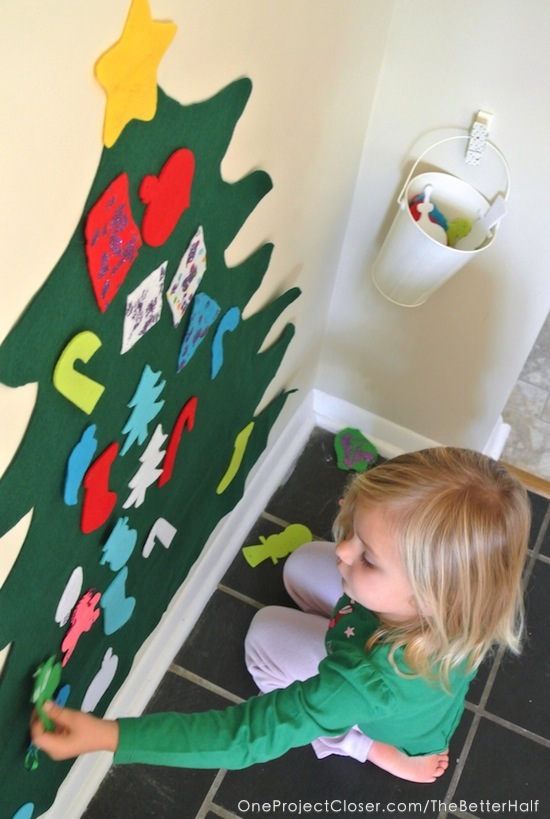 Also, in the world of kids decor, Izzie and Lucy had a blast decorating my new Say Anything Thought Bubble Chalkboard Vinyl from Wallterntives on our fridge, along with our Dollar Store Magnetic Nativity.
We read the Christmas Story every night, along with doing a small Advent Activity from our calendar. And the girls love to act it out as we read with their small, plastic figurines. 🙂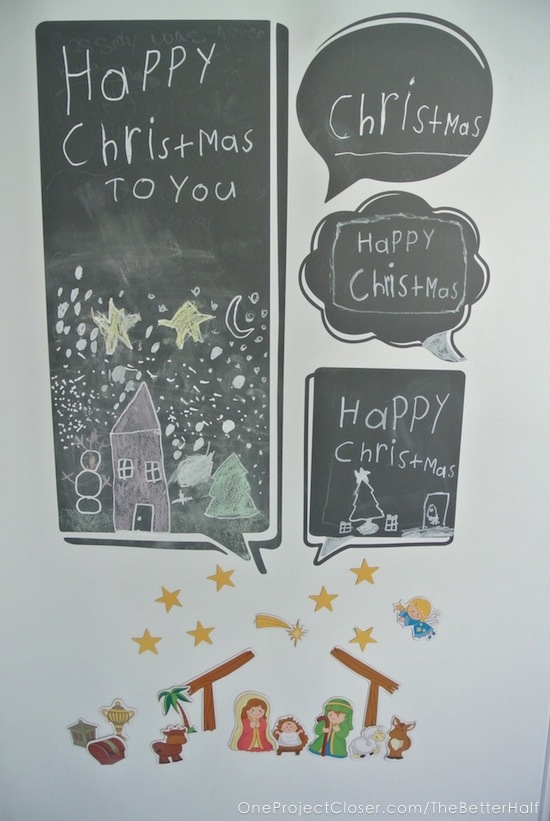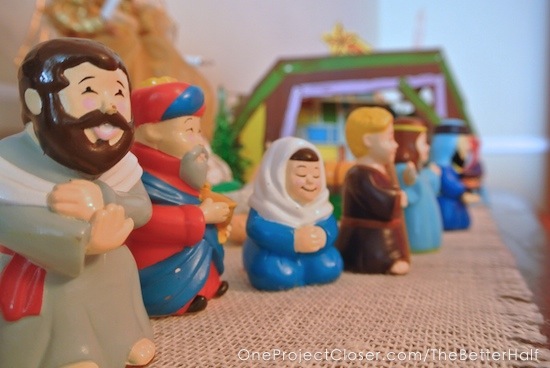 Here is the view from my living room, into the entry way and family room, at night. It is currently home to our old Christmas tree, which will be finding a new home at the end of this year. 🙂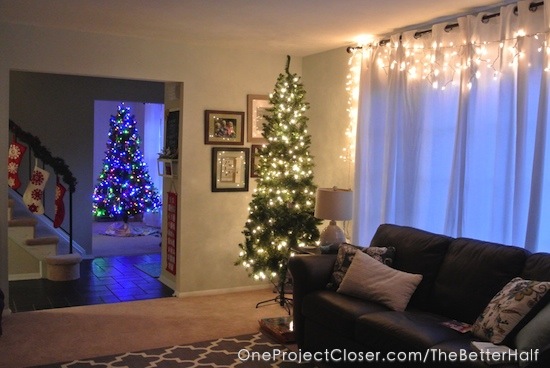 In our living room, I have my mini Christmas tree that I kept in my room as a little girl, along with a few of my favorite pix. I love it all against my Wallternatives Fall Phrases Decal Set (I know Fall is over, but I love it so much, I couldn't take it down!). And of course, I'm diffusing some Christmas Spirit Young Living Essential Oil Blend – it smells just like Christmas!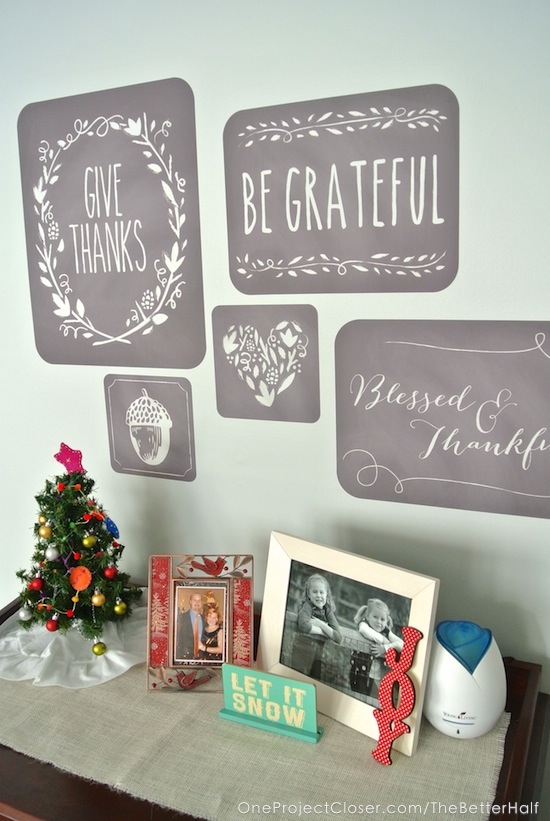 And just, one final shot of my favorite Spoon Tree and sweet girls!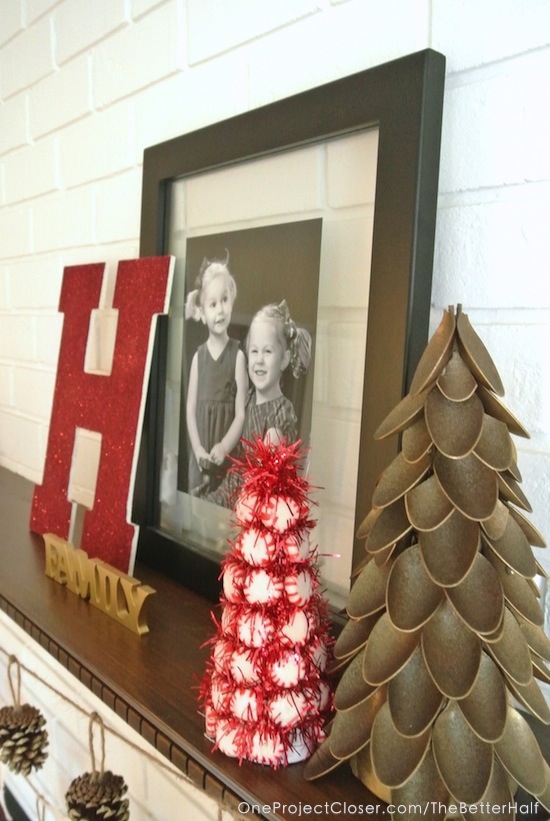 14 other Procrastinators Home Holiday Tours
Need even more inspiration? Fortunately, there were 14 other procrastinators when it came to their Home Holiday Tour 2014! Go check them out and tell them I sent ya!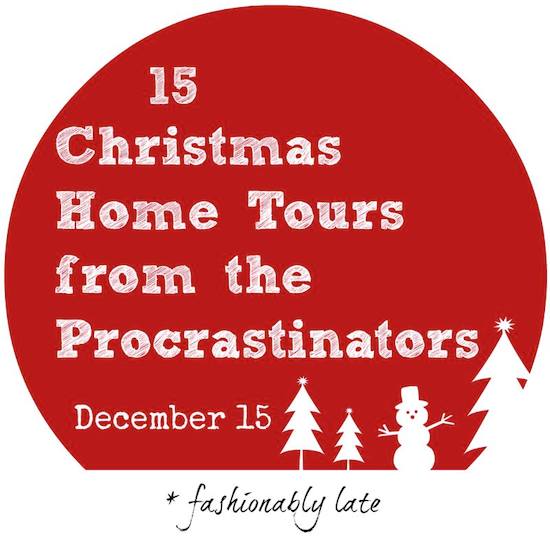 Confessions of an ADD Housewife
Enter to Win!
Are you a procrastinator too, and maybe need a gift card or two to help fund your decorating? Well, look no further! Thanks to The Online Fabric Store and Farmhouse Decor Shop for each donating a $50 gift card! Good luck and be sure to tell your friends.
a Rafflecopter giveaway


What do you think? How are you decorating last minute for the Holidays?
As Always, thanks for reading!