You probably have seen of my Christmas crafts over the last month as I have posted about them, but I wanted to show you that I really do use them! My house probably isn't magazine chic, but it is cozy and cheery for the Christmas season. Also, while I enjoy a decorated house, I also want it to be a place my kids feel excited and a part of process. So, without further ado, here is my Holiday Home Tour!
I guess the best place to start is our tree! Its fake. Mainly because we are lazy and I tend to kill all living things that don't whine. But I love our slim tree and its a perfect fit to our town home. As the kids get older, we will be adding their ornaments, but for now, its mainly bows and balls.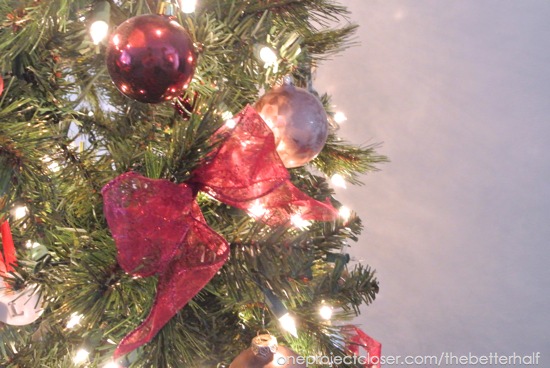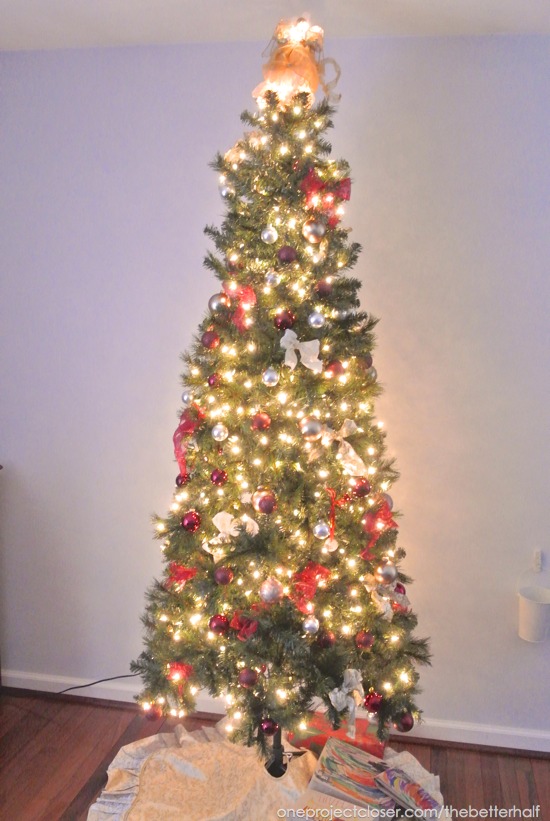 To the left of the tree is a corner I don't often show on the blog, but is one of my faves! I made this wreath mainly with dollar store flowers and pine cones and added the countdown sign from the Target Dollar section. The flag is Ethan's grandfather's and sits there year round. And can you spot a Plastic Spoon Tree?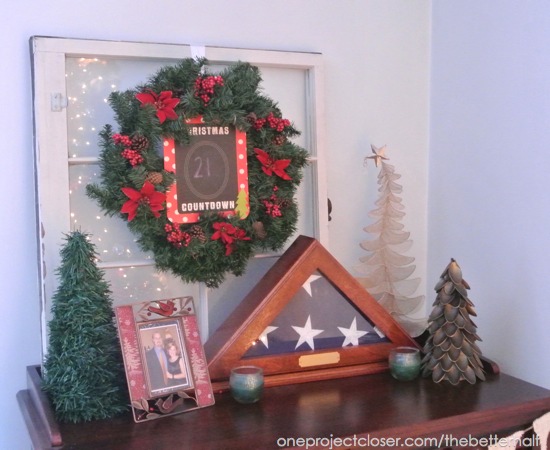 On the other side of the Christmas tree hangs our felt tree with felt ornaments, which gets decorated and redecorated almost every day! My favorite part is my Target dollar section clothes pin and tin to hold all the ornaments not in use.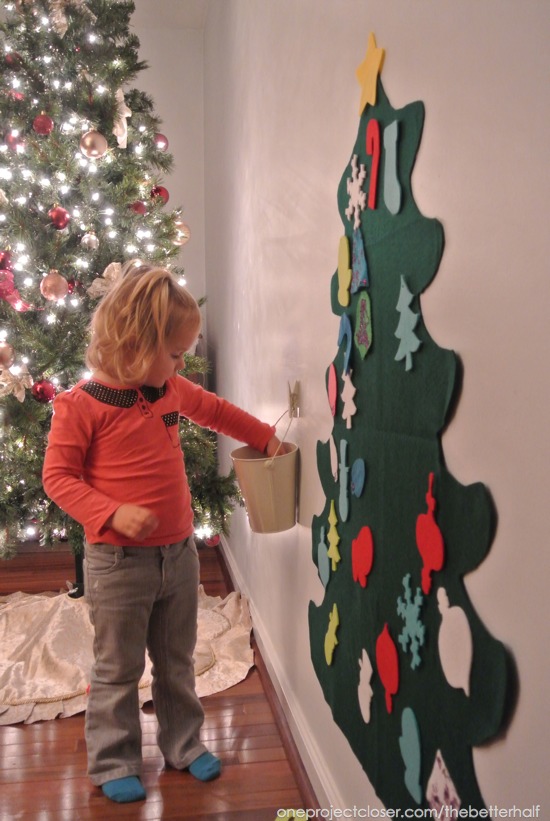 On the other side of the living room is our mantle – usually the most seasonally decorated portion of our house and home to several of my favorite crafts, like my DIY Christmas trees, Christmas pallet, and easy reindeer frame.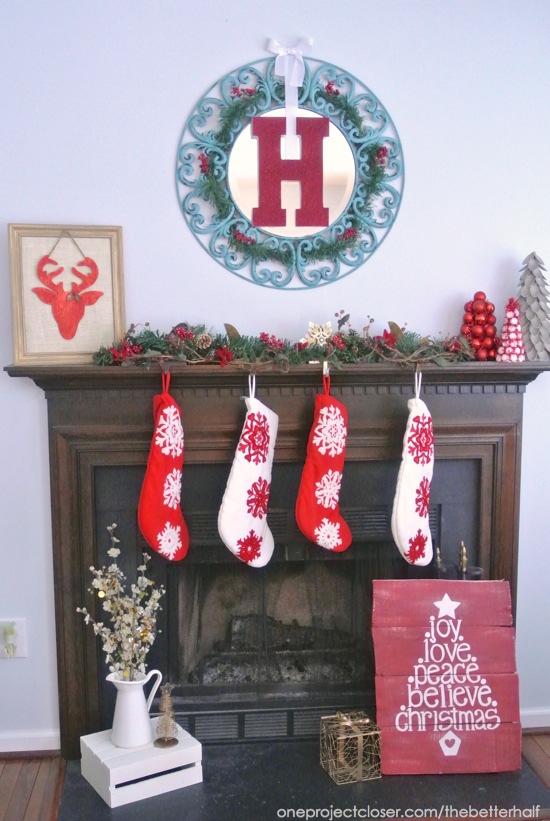 I did a little something new with the mirror this year, threading in some Dollar Store garland and adding a sparkle letter "H" for Hagan (easily made with spray adhesive and glitter). What do you think?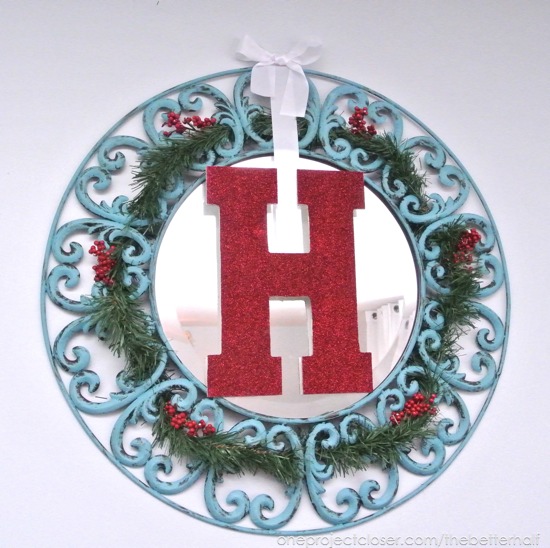 Moving into the dining room….on our table, sits our advent wreath and candles, which we light each night while reading the Christmas story.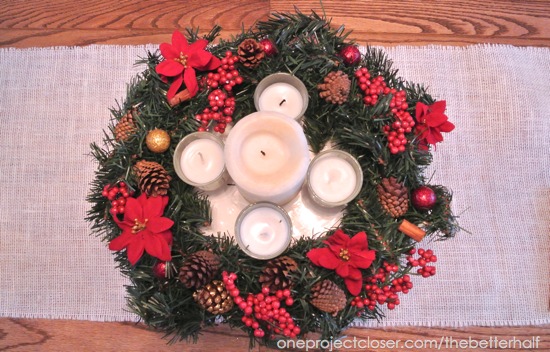 You may have noticed the pine cone and burlap JOY banner hanging in the window? Love this but haven't found a good place to hang it since the stocking hang over fireplace.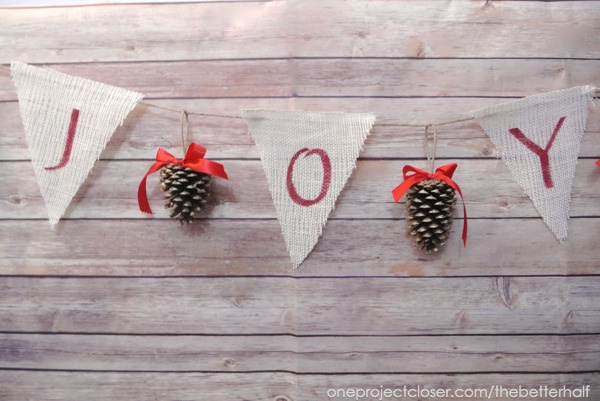 In the same window, on the seat sits the girls little Christmas tree and Nativity Set. If they can manage not to fight over who gets which characters, they act out the Christmas story each night while we read.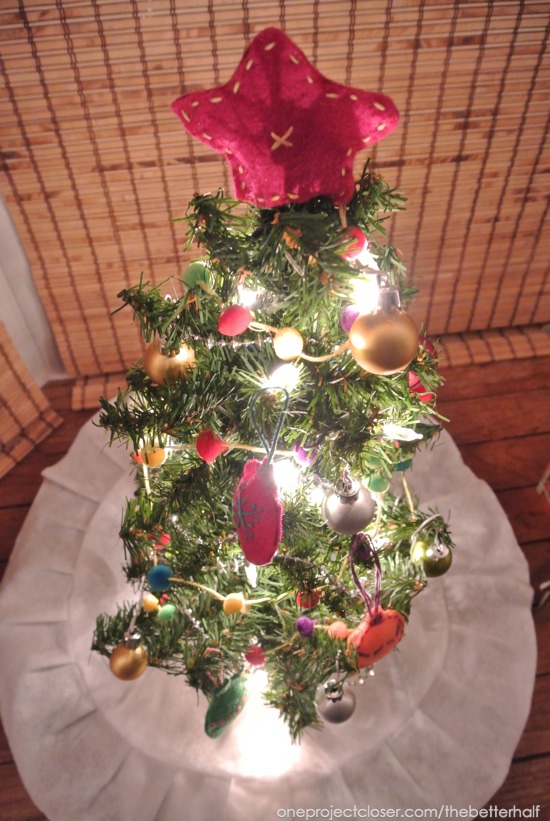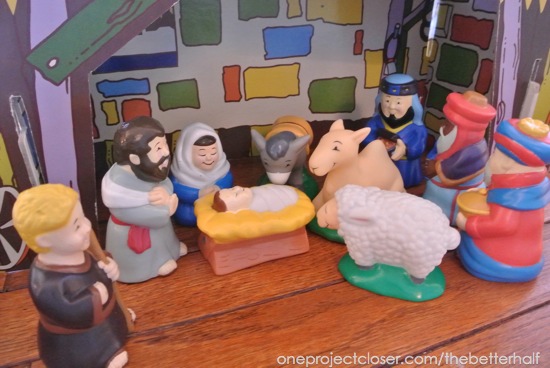 Last but not least, on the buffet in the dining room sits three little building that came from my grandfather's very large Christmas garden.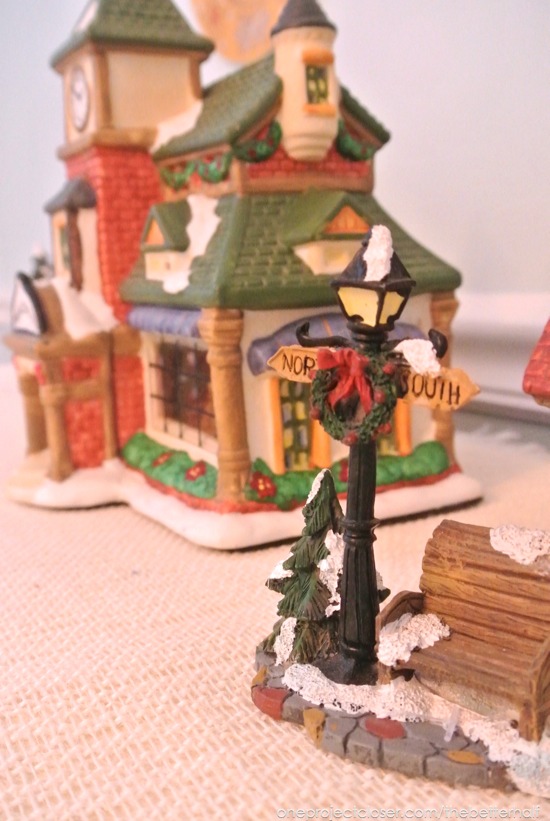 What do you think? What should I add for next year?
As Always, thanks for following along on my Holiday Home Tour!