Imagine you have a beautiful kitchen complete with new cabinets and polished Zodiaq countertops. The stainless steel wall oven and dishwasher look at home next to the innovative Delta ToucH2O faucet, and the new cooktop is impressive to say the least. Your kitchen has it all… except handles for all the cabinet doors and drawers.
I just described Fred and Kim's kitchen for the past four months. Since they chose to assemble their own cabinets, some of the little things (like pull handles) haven't been at the top of the priority list. And I don't blame them. I still haven't "finished" the quarter round after installing my hardwood floors a few years ago.
For this project we're using kitchen cabinet hardware provided by Direct Door Hardware. I'm pleased to say that all the handles arrived in perfect condition and none of the screws were missing.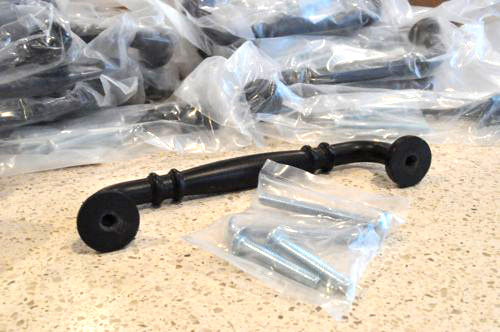 Installing Kitchen Cabinet and Drawer Handles
The biggest challenge to installing cabinet hardware is keeping everything consistent. You want all the handles or knobs to be in the exact same position on every door and drawer. In addition, handles are even more demanding because they require two holes. Oh, and did I mention you have to repeat the process about thirty times? That's why it's important to create a template.
My Cardboard Template
I grabbed some scrap cardboard and began measuring where I wanted the holes to be. My goal was to center the handles on all the drawers and place them about three inches from the bottom on the cabinet doors. The beauty about a good template is that all the work is done up front. After I checked all my measurements a couple times, the hard part was done. I punched two holes in my template for marking where to drill.
You can see these handles measure 4″ from the center of one hole to the other.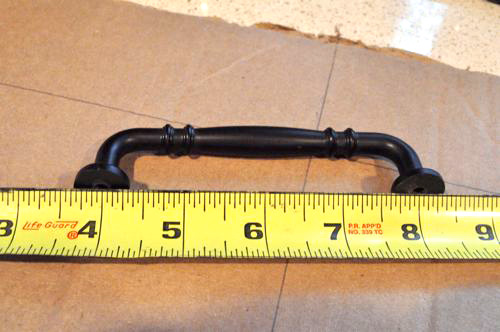 Just checking to see that everything lines up,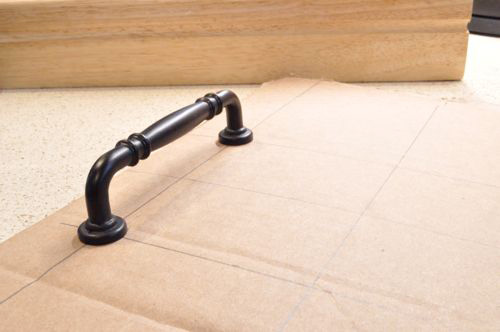 and the finished template.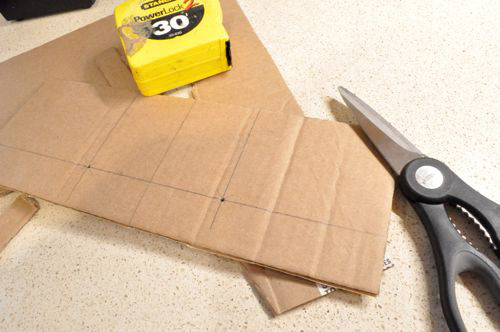 Tape the Face
The next step in this project is to put a piece of masking tape over the area to be drilled. This is important because it helps prevent tear out (when the drill tears away bits around the hole), and it also makes for a nice surface to mark the holes.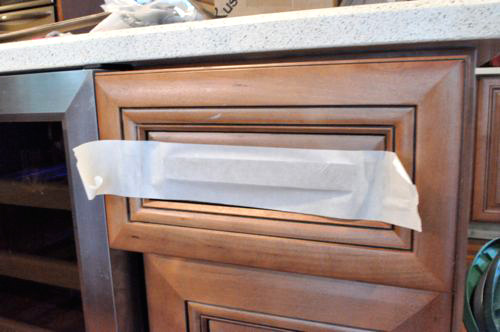 Mark the Holes
I used the edge on the drawer face as a landmark and went around marking all the holes to drill.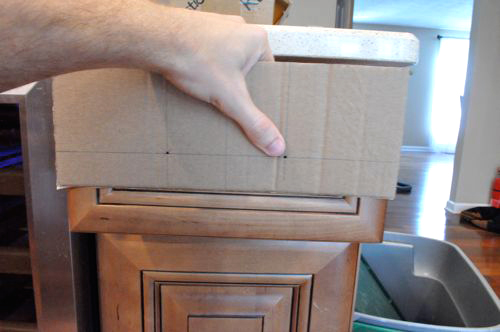 This picture shows the two holes have been drilled and the screws are showing through.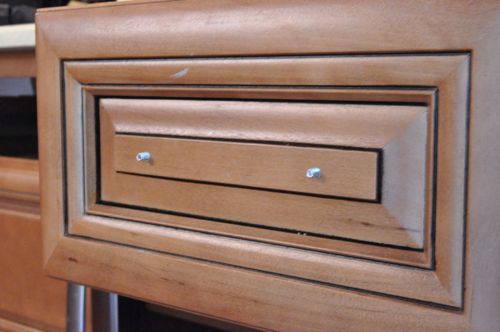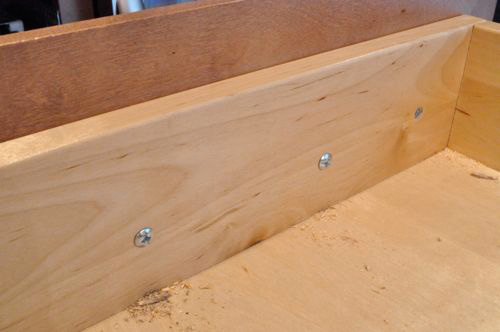 From there it's a simple process to tighten all the screws, and if your template is true, everything lines up really nicely.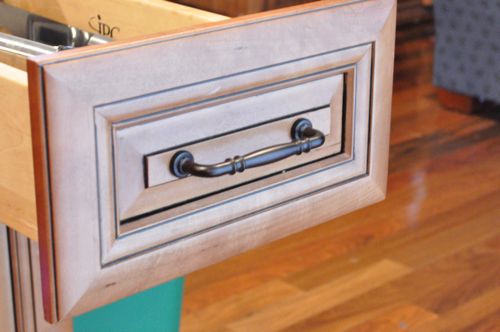 For the cabinet doors, I modified the template slightly.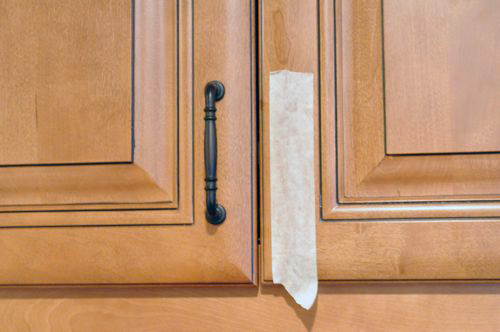 Voila!
Pay no attention to the two missing handles over the fridge. I forgot about those :(. I'm glad I still have my template.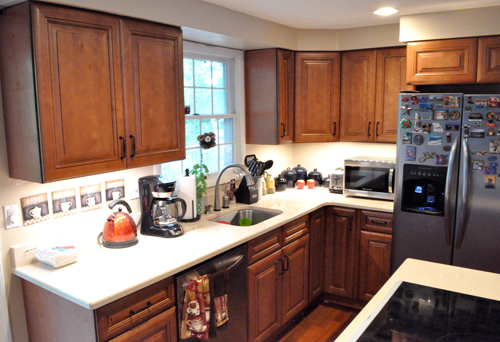 When have you found a template to come in handy? Ever install cabinet hardware before?