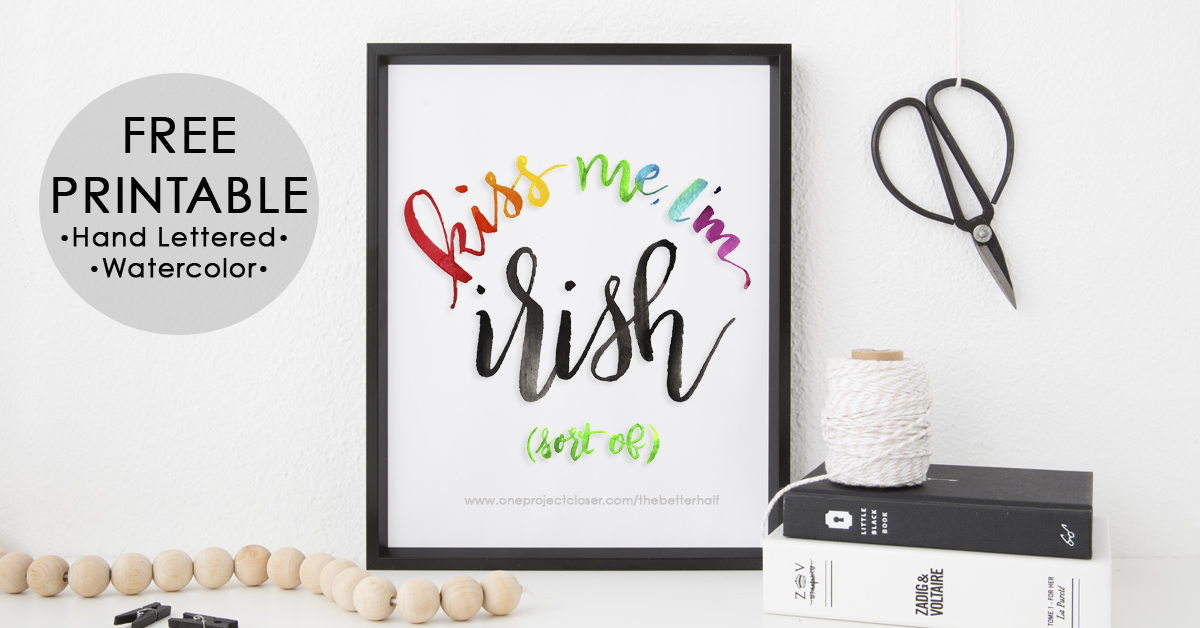 Okay, so I'm a little late this year with my St Patrick's Day festivities and this Kiss me, I'm Irish Printable. In fact, I haven't even put up my mantel decor this year. Oops. Bad Blogger. But, Ethan was away this past weekend, and I got lots of time to sit and play with my watercolors. It was so nice. Watching "The Crown" on Netflix, drinking wine, playing with color. (Of course, this was after I put the kids in bed.) But, in case you are running late on this little holiday, I have a sweet little printable for you!
I gave myself a chuckle with this one. Because, as a painted "Kiss me, I'm Irish," I thought "well, sort of Irish." But that counts, right? In America, that's really code for "I like holidays that involve kissing and drinks." Ethan and I went to Ireland before we had kids, and I found that I LOVE Irish cider. So along with a few kisses from the hubs, I'll probably enjoy some Magners cider this weekend. Meanwhile, my six-year-old, Lucy has decided she's going to catch herself a leprechaun. This involves a series of elaborate traps using every blanket we own. I'm pretty sure by the end of it, she won't have a leprechaun but maybe a few broken bones for me. What about you? How are you celebrating (or not celebrating)?
Download your free watercolor printable here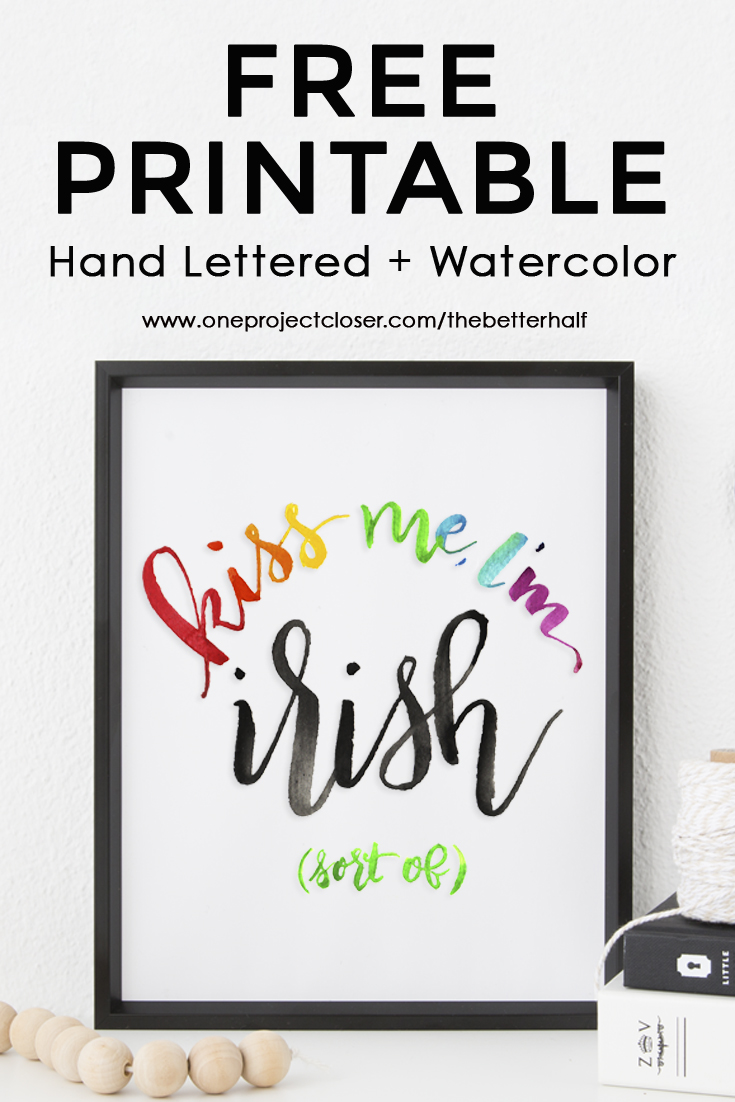 Want more free printables?
Have you subscribed for our newsletter yet? If not, I periodically email out extra freebies and free printables just for our special subscribers. So don't wait, sign up now and get your fill of hand-lettered, watercolor printables.

Subscribe for free printables + newsletter here!
Also, other free printables on the blog: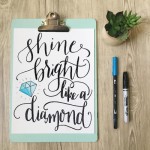 Don't Be a Prick / Watercolor Cactus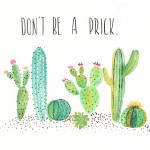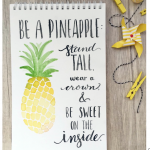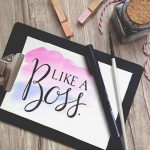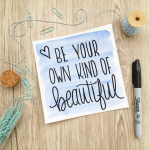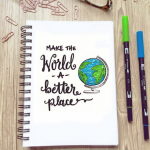 As Always, thanks for reading and I hope you enjoy this FREE Kiss Me, I'm Irish Printable for St Patrick's Day!

Don't forget to check us out on Facebook , Instagram, & Pinterest!