With the break for the holidays, this kitchen remodel took several weeks to complete. However, it feels like it moved much quicker, and now Joe and his crews are adding the final touches before this project is completely finished. It was a lot of fun to see this kitchen come together, and the transformation was incredible. The new floor, cabinetry, kitchen hardware and countertops look beautiful, and I especially love the tile selection.
The Pro-Follows born out of this kitchen remodel were fantastic, and it was great to get a contractors perspective (and experience) for tasks like preparing the floor for tile and installing Ditra underlayment. Today's article is a quick recap of the work that took place with links out to additional information.
If you don't remember, here's what the kitchen looked like before work got started, and you can read all about the demolition at that link. Joe's crew removed the old cabinets, flooring, decorative wall tile and light fixture. They also eliminated the mostly unused bulkhead above the cabinets.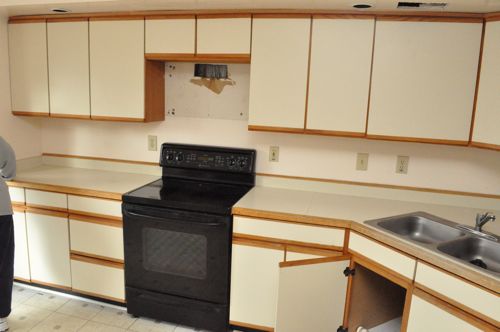 Some of the appliances were already updated and the remaining few will be swapped out in the future. Also, the homeowners held off on tiling the backsplash for the time being.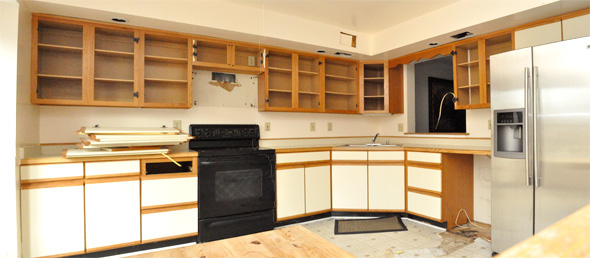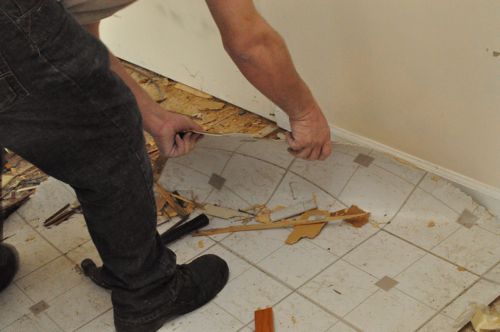 It was really great seeing Jim from Diamond Tile work his magic on this floor, and he got started by evening the floor in preparation for tile.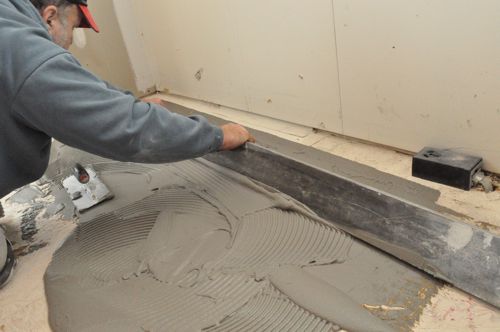 Next, Jim installed Schluter Ditra underlayment which is an uncoupling membrane that will eliminate the most common causes for cracked or damaged tile. Ditra is a terrific product that Jim highly recommends, and it was great to see how a contractor uses it.
I was intrigued with all the preparation this floor required especially when you consider the many layers (OSB, mortar, Ditra-Set, Ditra, Ditra-Set, thinset, tile).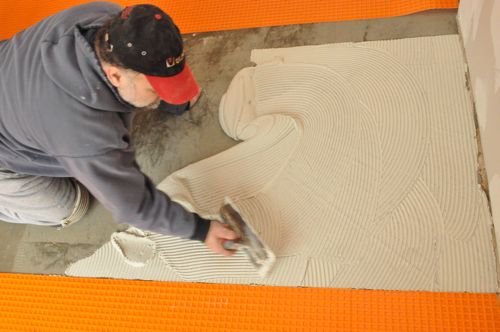 The homeowners elected to keep the same layout for the cabinets, and you can see an overview of the cabinets and countertops going in at that link.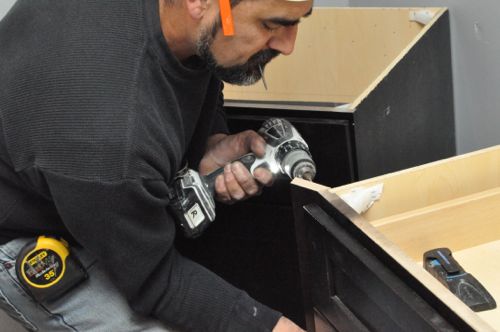 It was cool to see how countertop installers join two pieces of granite with a nearly undetectable seam.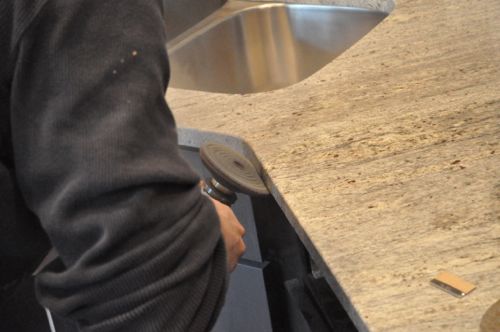 Finished
Here's a look at the finished product, and Mr. and Mrs. Homeowner are thrilled with the results.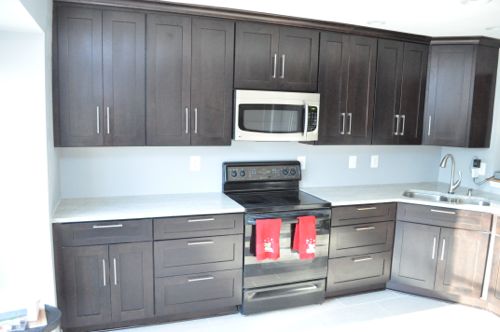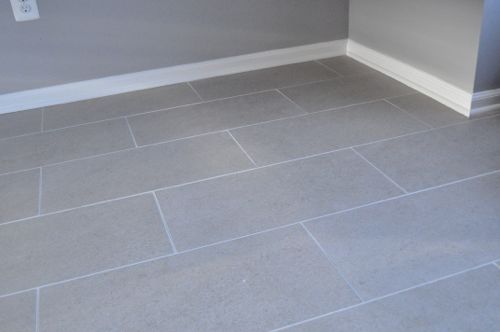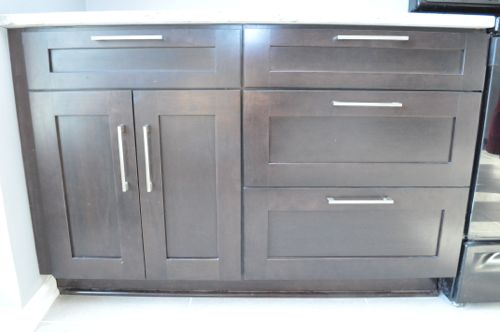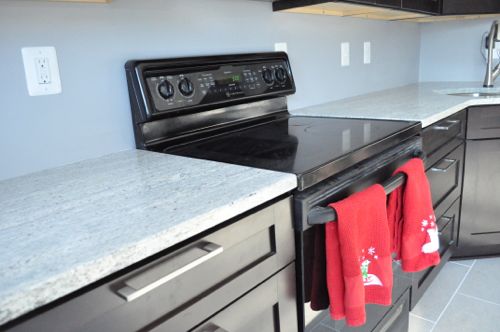 We've reviewed the Delta ToucH20 faucet, and you can read all about our experience at that link. Overall, I think it's a great faucet and a great addition to this kitchen.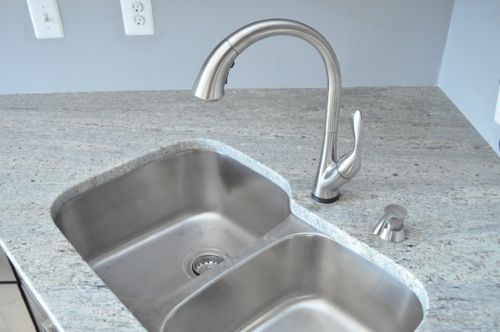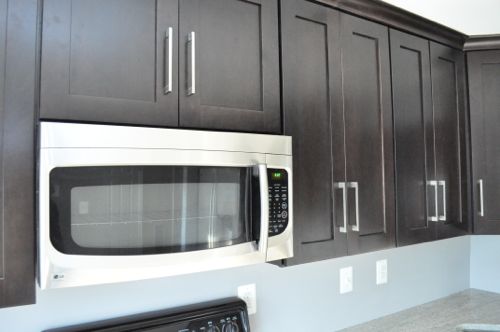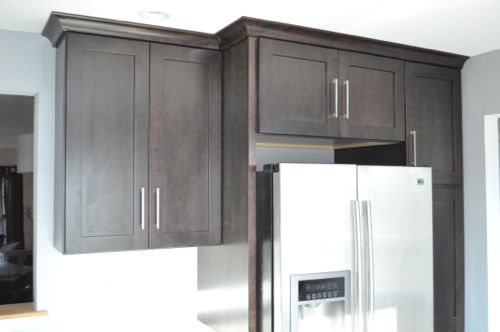 This was a great Pro-Follow, and as always I'm very impressed with the work of Joe and his crews. If you live in the Maryland area and are looking for a knowledgable, professional contractor, I can't recommend Joe enough. Check out some of the other work he's done, and then give him a call. I hope to be back on a job site with Joe soon so stay tuned for our next Pro-Follow series!