Another fantastic Summer has come to an end, and with it, our Before and After event supporting Habitat for Humanity.  We had 14 creative submissions from 14 very dedicated home improvers. Now that the dust has settled on these projects, we have to pick a winner to receive the $50 gift card (and the virtual trophy graphic we're working real hard to create).
Here's a recap of the submissions.  You can read more about each project by clicking the text introducing the before and after pictures.  After you've read through, scroll to the bottom to cast your vote.
Before & After Pictures 2008
#1) Mary @ NotBefore7 & hubby Eric transform their kitchen and family room by laying Konecto Flooring, installing recessed lighting, removing a ceiling fan and a half-wall, and painting a warm color.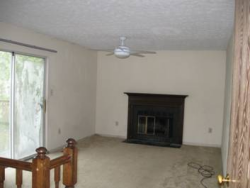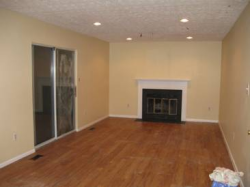 #2) Beth @ A Cotterpin House completely remodels her Milwaukee Bungalow's Kitchen, installing new cabinets, countertops, flooring, and more.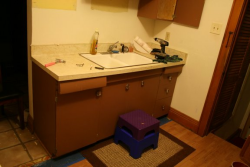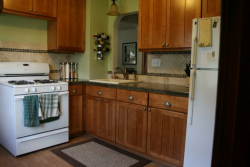 #3) Rhoda @ Southern Hospitality improves her underdeck patio area with a rock garden, table and chairs, and some really nift accents.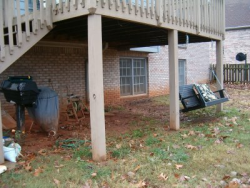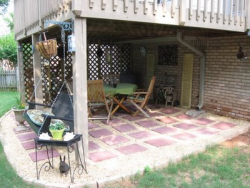 #4) Katie @ In Pursuit of Our Place converts their tiny kitchen into a remodeled version with an open breakfast bar.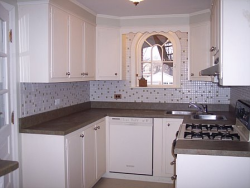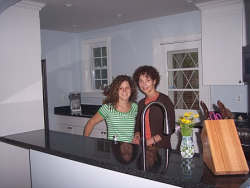 #5) Melanie in Richmond restores wood floors in their townhome to their original luster with a little rustic touch.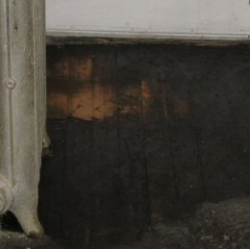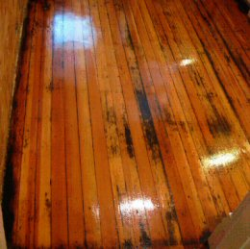 #6) Amy @ Cape Cod Makeover remakes their outdated dining room in a more modern style.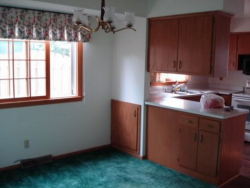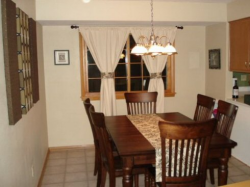 #7) Andy in Odenton refinishes a basement, removing outdated borders, installing recessed lighting, and adding some cozy furniture.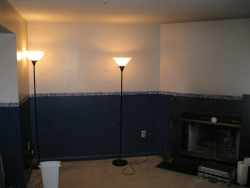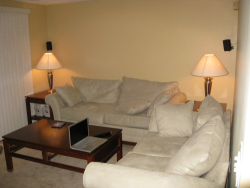 #8) John and Sherry at Young House Love convert their bathroom closet into an open-front storage system.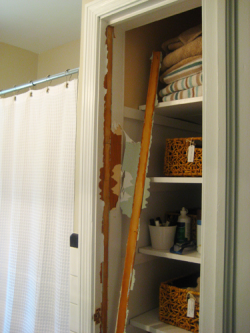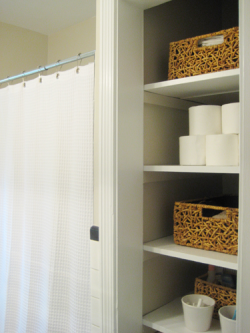 #9) Jon @ Tales from the Eye remodels his 1960s era bathroom with a new vanity, mirror, light, bathtub, and tile job (whew!)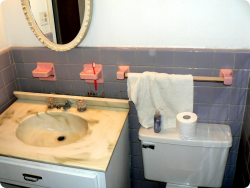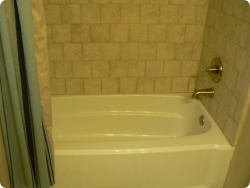 #10) Jane @ Beach House makes over her bathroom using a modern sink-on-vanity style, a new toilet, and a towel bar (that she fought against and won).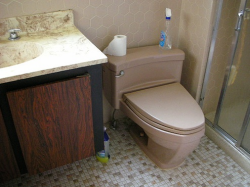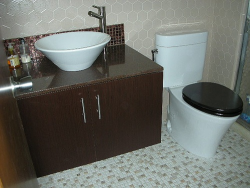 #11) Carol @ Painter Gal's Cottage transforms her 1970s kitchen into a more inviting, 21st century space.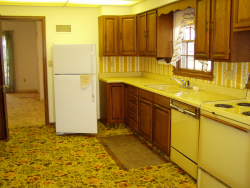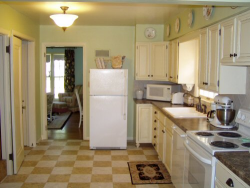 #12) Todd @ Home Construction Improvement designs and builds a beautiful fireplace mantel surround.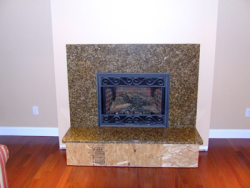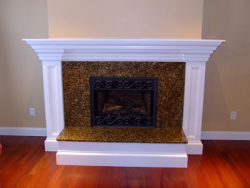 #13 Nicole @ This D*mn House replaces her old wood picket fence with a vinyl privacy fence.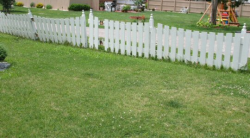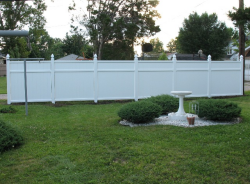 #14 Our very own Kim @ One Project Closer remakes our first floor powder room, removing wallpaper, painting, changing the light fixture, and adding brushed nickel accents.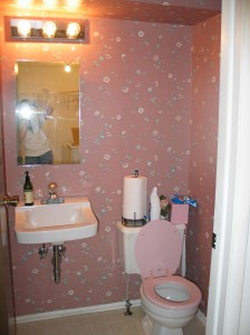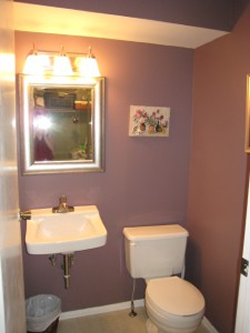 Cast Your Vote!
We're they all fantastic? It's hard to choose, but we have to. At least for this vote you get more than just 2 choices 🙂 … So who's it going to be?